Man of War Bay, Charlotteville,
Tobago, West Indies
General Inquiries & Reservations
We personally walk you through every step of the reservation process. We invite you to reach out to us!
The Cholson Chalets have been family-run and owned for generations. Our reservations team is based locally and are available to talk by phone during the following times:
EUROPE: 2pm – 9pm
THE AMERICAS: 9am – 2pm
Frequently Asked
The answers to some of your frequently asked questions. 
What are my options for flights to Tobago?
From the UK, you may fly with British Airways and Virgin airlines. 
From the US, you may fly Delta and Caribbean Airlines. 
If you don't have access to a direct flight to Tobago from your country of origin, there are regular flights into Trinidad from popular airports in Gatwick, New York, and Miami. From Trinidad, there is an inexpensive and quick shuttle flight over to Tobago with Caribbean Airlines.
With the frequently changing landscape of international air travel, we always recommend you do your own research and keep abreast of flight and entry regulations and requirements. 
Is there a ferry to Tobago from Trinidad?
Yes, you have the option to take the ferry. The fast ferry completes the 20-mile journey in just 3 hours to 3 1/2 hours. You may purchase tickets online from Trinidad and Tobago Inter-Island Company Ltd or the official ticket agents listed here.
Visa requirements for entering Tobago?
Visas are not required for vacationers from the following countries: EEC Countries: Belgium, France, Denmark, Germany, Greece, Ireland, Italy, Luxembourg, Netherlands, Portugal, Spain, United Kingdom
Commonwealth Countries: All – except Australia, India, New Zealand, Nigeria, Papua New Guinea, Sri Lanka, Tanzania, Uganda. USA: On vacation for 3 months or less.
Other: Austria, Brazil, Colombia, French Guyana, Guadeloupe, Iceland, Finland (3 months or less), Israel, Liechtenstein, Martinique, Netherlands Antilles, Norway, Suriname, Sweden (3 months or less), Switzerland, Turkey, Venezuela (14 days or less)
Please note, to travel anywhere your passport must be valid for, at least, another six months.
Do you offer an airport transfer service?
Yes. Our transport consultant, Reggie, can arrange to collect you from the airport, seaport, or anywhere else on the island. The cost of a transfer from the airport is USD 65 each way for up to four people. The cost of a transfer from the seaport is USD 45 each way for up to four people. Contact us for more details.
Do I have access to catered meals?
Yes. Upon request, we offer daily seasonal breakfast and catered lunch and dinner, Monday to Saturday, from Seaside's or Camela's Kitchens next door. We use only fresh, locally sourced ingredients from our garden or the surrounding farms to introduce you to the rainbow of flavours for which Caribbean cooking is famous.
What other special services do you offer?
For those looking for a little extra pampering, we offer in-house massages. Upon request and at an additonal cost, an experienced massage therapist provides deep tissue, aromatherapy, Swedish-Hawaiian, and reflexology massages to get you limber, relaxed, and light, so you leave the Cholson Chalets mentally and physically renewed.
We also provide Guest laundry services at a cost.
Do you have Wi-Fi?
Yes, we have complimentary Wi-Fi throughout the Cholson Chalets and at Nicoville.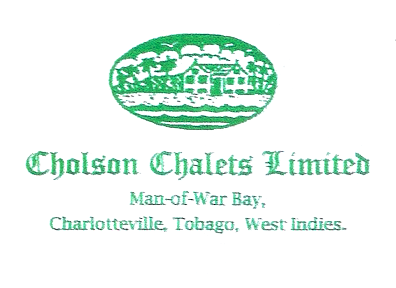 How far away is the beach?
We couldn't be closer. The beach is literally 10 steps away from the Chalets!
The Nicoville apartments are a short 2-minute walk away.
We strongly recommend that guests bathe in the area where there is a Lifeguard.
Accessible for someone with mobility issues?
Yes, our ground floor Suites are suitable for those with mobility issues. More specifically, our Seine Suite is equipped with a ramp for wheelchair traffic and grab bars in the bath area.
Your reservation and cancellation policy?
All the terms and conditions for your stay with us can be found here.
Do you provide parking?
Yes. Safe and ample parking is available on the resort grounds.
Advice on where to eat, trips and activities, etc?
Each of our vintage suites comes furnished with an Information Packet with recommendations on what to do, where and what to eat, local shops and tours, and transport as well as important details including our emergency phone numbers, check-out times and more.
What is the best way to contact you?
Feel free to use ANY of the following methods of communication: 
Call + 1 (868) 773-1341 / +1 (868) 684-2331 / + 1 (868) 660-5575
WhatsApp + 1 (868) 773-1341
Submit Reservation Request here.

Average Rate
USD $77/night
Cholson Chalets
72 – 74 Bay Street, Charlotteville, Tobago